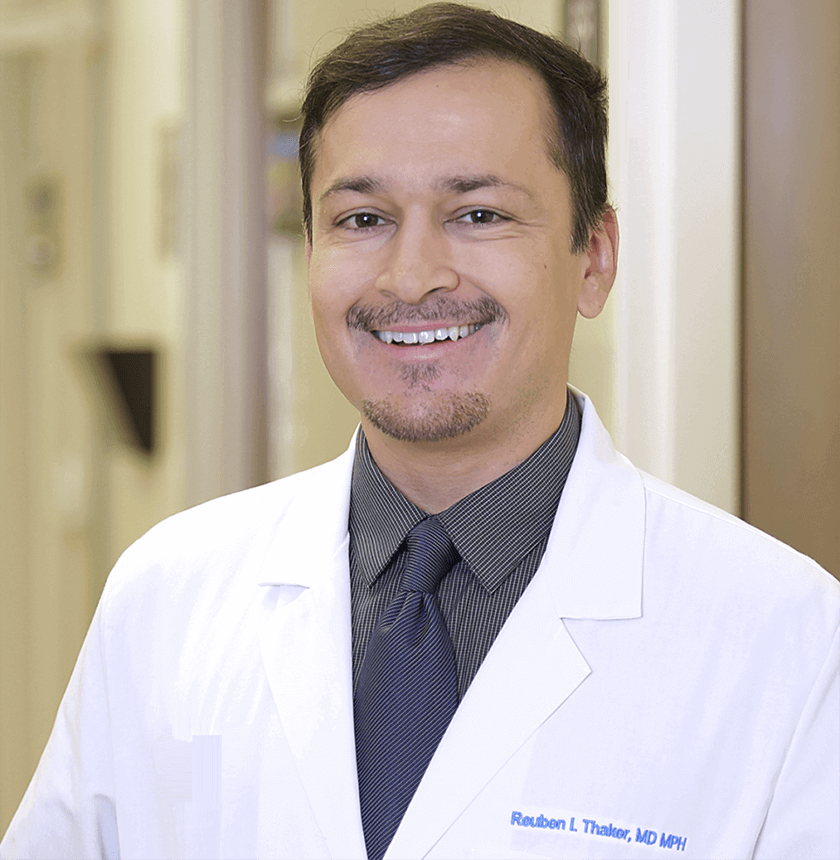 Dr. Reuben Thaker is a cosmetic surgeon who offers innovative aesthetic solutions to patients of greater Las Vegas, NV from his practice Thaker Cosmetic and Wellness, which is located at Phaze Laser Med Spa. Passionate about cosmetic surgery and overall health, Dr. Thaker works to provide each patient with the personalized care they deserve while helping to amplify the natural beauty that is within each of us. Dr. Thaker utilizes a multimodal aesthetic treatment approach, combining many state-of-the-art technologies and advanced techniques to achieve a singular, comprehensive result — overall health and beauty. When Dr. Thaker is not practicing, he enjoys traveling, writing songs, and playing the guitar.
After graduating from Vanderbilt University with a Bachelor of Arts (and honors) in chemistry in 1992, Dr. Thaker began medical school at the University of Tennessee at Memphis. Upon graduation, Dr. Thaker attended a surgery residency program at State Island Hospital and an orthopedic residency at Montefiore Hospital. Throughout the years, Dr. Thaker also completed residencies at Huron Hospital and Maricopa Hospital and obtained his Master of Public Health degree at the Florida International School of Medicine. Dr. Thaker completed a research fellowship at Washington University School of Medicine in 2005 before obtaining his board certification in family medicine during a residency at St. John's Mercy Medical Center in 2006. He was later board certified in surgery by the American Board of Procedural Medicine (AAOPM/non-ABMS) in 2018.
Dr. Thaker specializes in multimodal aesthetic treatment, a specialized cosmetic surgery approach that focuses on the simultaneous use of multiple minimally invasive procedures to arrive at a singular, beautiful result. This technique allows a patient to achieve their unique aesthetic goals without undergoing fully invasive plastic surgeries that would require a long recovery period and increased discomfort.
As a three-time recipient of 99th percentile IQ scores on the American Board of Surgery in-training exam, Dr. Thaker is a member of the exclusive "Triple Nine Society." Additional notable honors and awards garnered throughout his tenure as a student and professional include:
Multiple Academic Scholarships
Induction to the Mortar Board Senior Honor Society
Magna Cum Laude with Honors in Chemistry
Research Fellowship Awards
Award and Honorarium, Washington University Medical Center Symposium
Professional Associations
Dr. Thaker has participated or held positions in a number of prestigious professional associations. Among the most notable are:
The American Society of Cosmetic Breast Surgery, Member
American Academy of Procedural Medicine, Member
California Academy of Cosmetic Surgery, Fellow
American Medical Spa Association, Member
American Board of Family Medicine, Member
Society of American Gastrointestinal and Endoscopic Surgeons, Member